02. Dezember 2013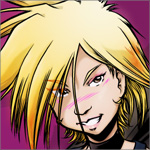 A DSQ Christmas Tale – Chapter 4
As "regular readers" (if there are any left) might know, there's the tradition of an annual christmas tale that get's continued every year. So in contrast to the last couple of months you can expect 2 comics a week till Christmas!
An apology for the last months is still appropriate. The problem has been just that the main hooks of the actual storyline is based on some play of words that I just can't get translated from the original german script or adapted to make sense.
But that won't last forever and with the christmas story comes quite a nice change of pace.
Whoever wants to read the story from the beginning can find the different chapters here:
Chapter 1 (2010) – Chapter 2 (2011) – Chapter 3 (2012)
– DS_Nadine